2019fri18oct7:30 pm10:00 pmEvent CompletedOn Sale NowThe Best of WHAM!
Time

(Friday) 7:30 pm - 10:00 pm
Important Information
This performance features strobe lighting and haze effects as well as a live band.
Event Details

A 'Fantastic' new show featuring the best of George, Andrew, Pepsi and Shirlie with sensational vocals, choreography, costumes and an awesome live band.

Can it really be 37 years since George Michael and Andrew Ridgeley formed one of the most enduring pop groups of the 80s? In four short years WHAM! sold more than 28 million records, topping the charts with three albums, four number one singles and eleven top ten hits. They featured in the Live Aid concert of 1985 and were the first western pop group to ever tour in China. Their impact and influence on the 80s era and music today really cannot be over emphasised. The Best of WHAM! Show includes all those hits, a few B side favourites and a couple of early George Michael bonus songs. This fun-loving, vibrant, megamix tribute to the pop sensation of the 80s will be loved by 'Young Guns' of all ages, so come along to the 'Club Tropicana' (*Sorry. Drinks not free.)
The Cast
BEN EVANS
Performing as George Michael
Ben is originally from Swansea, South Wales. He started his career at the age of 8 starring in various commercials before landing his first West End role as Gavroche in Les Miserables (The Palace Theatre). Ben was also invited to be part of the cast at the Les Miserables 10th Anniversary Concert at The Royal Albert Hall. Following this, he went on to play both Oliver and The Artful Dodger in Oliver! at The London Palladium. Ben is the only actor to have achieved this amazing double feat. During this time Ben won The Stage newspaper scholarship to attend the prestigious Sylvia Young Theatre School. Whilststudying, Ben appeared in TV programmes such as: The Fast Show, Mr Bean and CBBC's Home Farm Twins where he played the role of 'Sam Hunt' for 2 seasons.
ANDREW RIDGELEY
Performing as Joe Leather
Joe trained at the prestigious Royal Academy of Music in London. Whilst training he played the lead role of Bat Boy in Bat Boy: The Musical, Buddy in City of Angels and Prince Cherney in Little Me. Joe made is professional debut playing the role of Henry in Damn Yankees before going on to play Norm and cover Frankie Valli in Jersey Boys (International Tour).
CARTIER FRASER
Performing as Pepsi
London born Cartier started her training at a young age at attending Sylvia Young Theatre School before going on to study at Arts Educational School and Associated Studios. She made her professional debut playing the role of Hannah in Chitty Chitty Bang Bang at the London Palladium. Cartier has worked extensively in the music industry performing with artists such as Chaka Khan (UK Tour), Angie Stone (UK Tour) and The Saturdays (Greatest Hits UK Tour). Being a huge fan of 80's music, Cartier is thrilled to be part of The Best of Wham! UK Tour and would like to dedicate eachperformance to her loving parents, sister Vogue and husband to be Ken!
MELISSA JEFFREY
Performing as Shirlie
Melissa is originally from Liverpool where she began dancing at a young age. She then went on to begin her professional training at The Hammond School of Performing Arts at the age of 11 before going on to complete her studies at The Urdang Academy in London. Whilst training she played the role of Eponine in Les Miserables as well as Dance Captain in Mort The Musical. Melissa also played the role of Kitty in Scrooge at the Empire Theatre, Liverpool for Bill Kenwright and has most recently returned from playing Hermia in A Midsummer Night's Dream in Italy. Melissa was also a part of the girl band GIRLTALK as well as a dancer for Eurovision (BBC). Melissa is so excited for The Best of Wham! tour and is loving the 80's vibe!
Licensed Bar
Open in the ETH Lounge before the performance and during the interval. The Interval Pre-ordering service will be in operation.
Age Restriction
Family Friendly – 18+ Only in the Bar Area
Tickets
Doors 6.30pm | Show 7.30pm | Family Friendly | Licensed Bar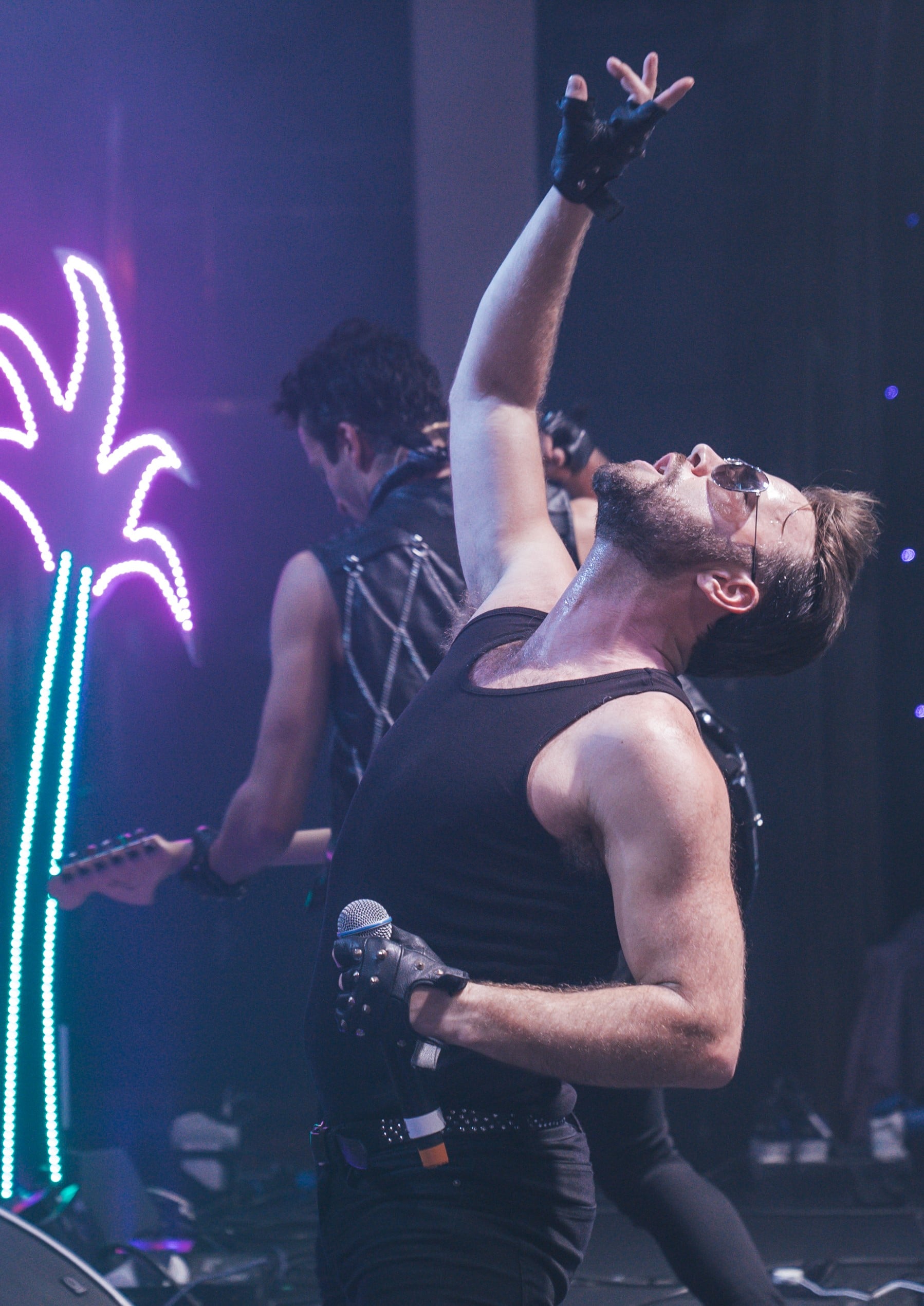 A 'Fantastic' new show featuring the best of George, Andrew, Pepsi and Shirlie with sensational vocals, choreography, costumes and an awesome live band.
Tickets are not currently available for this event.